The 3rd International Conference of Pediatric Neurosciences took place from August 2nd through 4th, and and included the following"Latin American society pushing developing brains for a better future". The meeting, which brought together experts from the area of ​​Pediatric Neurology, was organized by Dr. Eduardo Barragan Pérez, head of the Department of Pediatric Neurology of the Federico Gómez Children's Hospital of México, Dr. Juan Carlos García Beristain, and Dr. Francisco De La Peña. The event occur at the Courtyard Mexico City Revolucion Hotel, located in Mexico City (Mexico) and had the support of the National Autonomous University of Mexico (UNAM).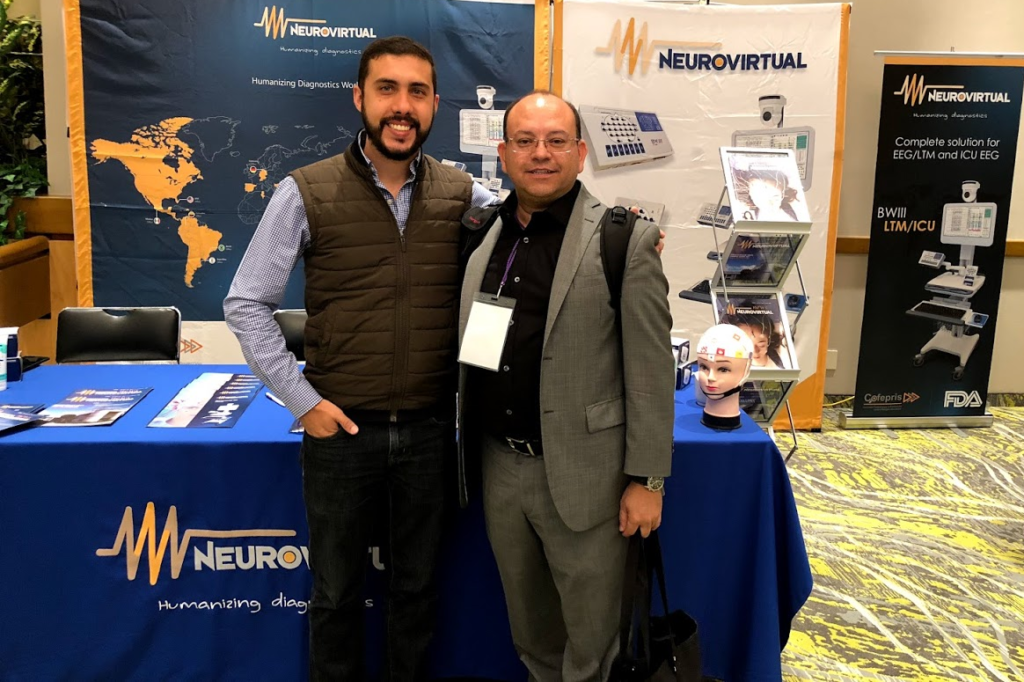 The 3rd International Conference of Pediatric Neurosciences offered specific programs and themes of relevance to medical specialists, psychologists, parents and teachers. For this reason, the event was an excellent opportunity to share the latest advances in the diagnosis and treatment of Neuropaediatrics worldwide. It was an important moment for exchanging ideas and opinions, as well as the professional enrichment of each participant. International professors attended the event from countries like Colombia, Ecuador, Chile, Nicaragua, Paraguay, Bolivia, Argentina, United States, Canada, Guatemala, Honduras, among others. We also highlight the participation of Brazilian teachers, such as Dr. Elza Marcia Yacubian and Dr. Esper Cavalhiero.
Neurovirutal was one of the sponsors of the conference and had the opportunity to present medical solutions to the participants of the event. We highlighted the BWIII EEG Plus ICU Brain Monitor. The BWIII EEG is a 36 channel amplifier that provides complete EEG monitoring. The equipment has high resolution and it is perfect for recording in offices and beds because it is small and light. The BWIII EEG Plus ICU Brain Monitor offers the possibility of online medical evaluation through the Persyst software and the customization of protocols for the ICU, NICU, Stroke and Trauma both in ICU and EEG/LTM video. According to the Neurovirtual sales representative, Marcelo Belli, it was important to know his clients and find ways to improve the solutions offered in the Sleep Medicine market.