With robust participation of medical professionals, the Latin American Electroencephalography and Video EEG Course, was held in Bogota, Colombia. There were 130 specialists in attendance, 45 of them from countries such as Ecuador, Dominican Republic, Argentina, Puerto Rico, Perú, Brazil, Guatemala, Chile, El Salvador, Mexico, and Nicaragua.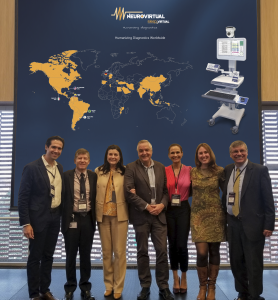 Dr. Luiz Carlos Mayor, neurologist, epileptologist and director of the Neurology Department of the Santa Fe Foundation (Colombia), explained that training in electroencephalography and video, allows both the general neurologist and the specialist in neurophysiology to be updated and learn to recognize an abnormal electroencephalographic reading and its variables, knowledge that is not a frequently addressed topic in medical conferences.
This course, held at the Santa Fe Foundation in Bogota, had the participation of several international speakers , among them, Dr. Patricia Braga, Adjunct Professor of the Institute of Neurology at the Hospital de Clínicas, Medical School of the University of the Republic of Uruguay, who affirmed that this is a frequent capacity at the clinic, where she provides her services, but that regular training with quality standards does not exist in the majority of countries of Latin America.

Dr. Loreto Ríos Pohl, pediatric neurologist and epileptologist for the Advanced Center of Epilepsy and Las Condes Clinic in Chile, highlighted the importance of this unique training opportunity,  since it allows doctors, specialists and technicians, to receive training simultaneously, regarding how to perform exams and make the right diagnosis.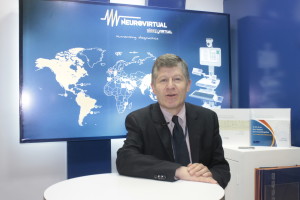 "It was a course that covered doctors from all of South America, allowing for criteria consolidation and to have everyone from Latin America be on the same page," indicated Dr. Ríos Pohl.
The pediatric neurologist also highlighted the step-by-step process of how these types of exams should be performed. "If a technician performs a bad exam and the electroencephalographer reads the exam wrong, we can cause serious damage and provide a diagnosis that may affect the patient on a psychological, social and economic level."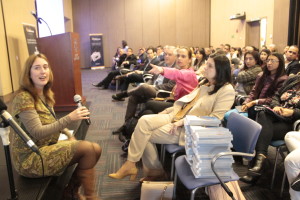 Dr. Elza Márcia Yacubian, Coordinator of the Epilepsy Unit of the Federal University of Sao Paulo (Brazil), indicated that this course in which neurology specialists, neuropediatricians and technicians participated together, allowed them to get updated in the new classification of epilepsy and how it has evolved. "I am certain that it will contribute greatly to the development of services in Latin America."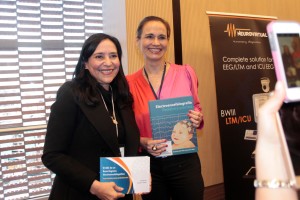 Dr. Jaime Parra Gómez, Coordinator of the Epilepsy Unit of the San Rafael Hospital in Madrid (Spain), said that it addressed techniques that are useful for patients, making a difference at the time of giving a good diagnosis, so that patients can access the right treatment.