The XXXIX Brazilian Congress of Pneumology and Tisiology and the XV Brazilian Congress of Respiratory Endoscopy took place from August 4th through 8th in Goiânia (Goiás). With the sponsorship of the Brazilian Society of Pneumology and Tisiology, the event gathered more than 2000 participants from different areas of medicine, such as pulmonologists and neurologists. The Congress was an excellent opportunity to update and exchange experience among the professionals present.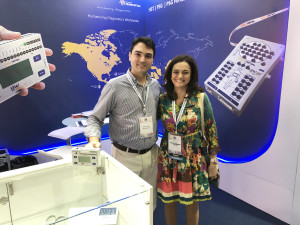 The congress was prepared with a high level of content and discussions. Intensive courses were presented in the field of Sleep Medicine, in which participants could experience real situations and learn an important exchange of knowledge. Two courses covered the area of ​​sleep medicine: Intensive Sleep Course, coordinated by Dr. Pedro Rodrigues Genta (SP) and the Practical Course of the Sleep Course (basic module), coordinated by Dr. Christiano Perin (RS).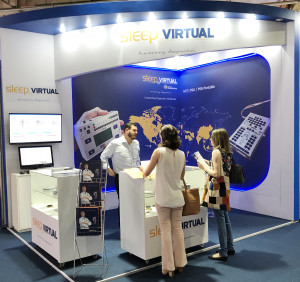 Neurovirtual was present at the event and contributed to the process of updating the professionals, presenting the BWMini PSG/HST and BWIII PSG equipment. The BWMini PSG/HST offers modern and compact solutions for the realization of records of home examinations.
The BWIII PSG is lightweight and compact and ideal for both mobile and fixed polysomnography solutions. Undoubtedly, this event was an excellent opportunity for Neurovirtual to present its most modern solutions in the field of Sleep Medicine.