Famous for its waterfalls and natural beauty, the city of Foz do Iguaçu in Paraná (Brazil), attracted around a thousand people for a different reason between December 4th and 7th, 2019: the 17th edition of the Brazilian Sleep Congress, one of the main events of the sector in the country. Specialists from different cities, in addition to international professionals from more than 10 countries, were present to discuss the main topics related to sleep medicine.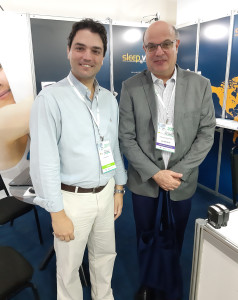 Promoted by the Brazilian Sleep Association (ABS); the Brazilian Association of Sleep Medicine (ABMS) and the Brazilian Association of Sleep Dentistry (ABROS), the event had a multidisciplinary character, bringing together specialists from different areas, including doctors and non-doctors. It also held the IV Brazilian ABROS Congress, promoted by the Brazilian Association of Sleep Dentistry which included tests on polysomnography technique certification; sleep psychology, sleep speech therapy and dentistry in sleep medicine.
The symposia, debates, and keynotes addressed leading topics and brought together specially selected speakers. Among the subjects covered were highlights of a multidisciplinary approach to sleep disorders; sleep disorders in women throughout the aging process; advances in the treatment of insomnia; simplification of apnea diagnosis; and challenges and technological advances in adhering to CPAP.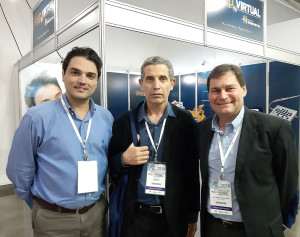 "We were counted in the presence of great names in sleep medicine worldwide, addressing important frontiers on the diagnosis and treatment of sleep disorders," remarked Dr. Luciano Drager, cardiologist and scientific coordinator of the congress, who is also an associate professor in the Department of FMUSP Medical Clinic.
Neurovirtual was present and reinforced its offer of sleep medicine solutions to the participants, with emphasis on the compact and modern BWMini PSG and the robust BWIII PSG Plus. Sandro Senra, clinical director, and Alex Oliveira, sales consultant, represented the company during the congress, answering questions, promoting equipment, and receiving guests, such as Dr. Mauricio Bagnato from the Sírio Libanês hospital in São Paulo.
According to Dr. Carolina Ferraz de Paula Soares, president of the congress, the event was a success in terms of feedback from participants, in addition to being "an opportunity to interact with researchers and national and international professionals with recognized experience in the field of sleep medicine." The next edition has already been confirmed to be held in the city of São Paulo.