This was the theme embraced by the XXV Mexican and International Congress of Neurological Surgery for the 2019 edition, science and humanism as the bases of innovation in neurosurgery, essential factors to keep the profession always at the forefront and for the scientific generation of new techniques and procedures.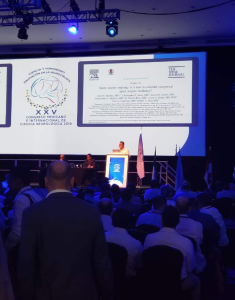 Organized by the Mexican Society of Neurological Surgery, the Congress took place from July 8 to 12 in Nuevo Vallarta, Mexico. Experts from different nations attended the event as well as doctors, residents, and students, which presented many different interesting panels throughout the days. There was also the participation of exhibiting companies, such as Neurovirtual, represented by its collaborators, Erika Almazán and Joseph Pardo, who presented two solutions from its portfolio aiming at the Neurosurgery sector: BWIII EEG and BWMini EEG. The company even shares the vision of the congress, by developing technologies that help the humanization of diagnosis, worldwide.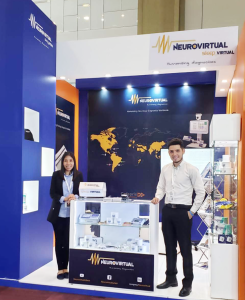 The feedback from congress participants were very positive. Dr. Guillermo Sepulveda González, Specialist in Neurosurgery, summed it up: "The Congress was very satisfying and featured a diverse program focused on neurosurgery, approaching from epilepsy and epilepsy surgery, to Parkinson's problems and surgery, as well as head trauma".