Neurovirtual participated in the National Congress of Neurology in Panama on October 5 and 6, 2018, with the assistance of 200 local, national, and international experts and a great influx of 31 speakers from all over the world.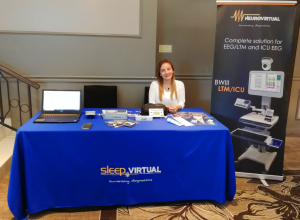 Disconcerting neurological pathologies are present in the world population. Specialists in neurology embark on a great adventure from which they begin studies and investigations that help them arrive at a reliable diagnosis. For such, they rely on high quality technology.
Neurovirtual stood out in the commercial arena, presenting the family of equipment for studies of electroencephalography, the BWMini EEG and BWIII EEG, emphasizing a unique software with the brand's own system and an ease of handling for specialists. This aids in obtaining quality studies with which to approach all of the neurological unknowns.