The 28th Brazilian Congress of Neurology was held from October 11th through the 14th in the city of São Paulo, Brazil with the presence of about 4500 specialists. Among them were students and professionals in neurology, neuropediatrics, and neurophysiology. This year's edition took place in conjunction with the Pan American Congress of Neurology and the World Congress of Tropical Neurology, which were organized by the Brazilian Academy of Neurology and the World Federation of Neurology.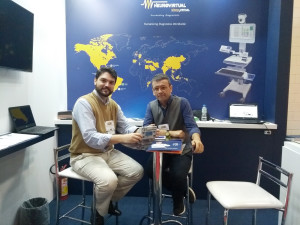 The congress had activities that emphasized practical knowledge, its application in daily life, case studies, images, and videos, conducted by specialists as well as debates of controversial subjects in the area of neurology. The congress was attended by Dr. Raimundo Nonato Delgado Rodrigues, Adjunct Professor at the University of Brasília (UNB), who presented the lecture "Abnormal Behaviors during REM and Non-REM Sleep: Clinic and Polysomnography" on October 13th.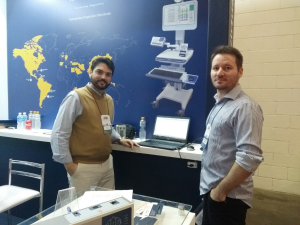 Neurovirtual was present at the 28th Brazilian Congress of Neurology and presented its main equipment, such as the BWIII EEG, BWIII EEG PLUS, BWMini EEG, and BWIII EEG ICU/LTM. We highlighted the BWIII EEG ICU/LTM equipment, which performs the customization of protocols for the neuropsychiatric ICU, NICU, stroke and UTI trauma or EEG/LTM video. In addition, the BWIII EEG ICU/LTM makes the EEG data storage in multiple devices and editing the EEG video before stapling.