The IX National Meeting of Sleep Medicine took place in Mexico from August 15th through 17th. The event was held at the Fiesta Inn Gran Sur Hotel in Mexico City and gathered about 350 experts in sleep medicine, pulmonology, otolaryngology, among other professionals. The following doctors are part of the board of directors: Dr. Margarita Reyes Zúñiga, Dr. Ignacio Dorantes Mancebo, Dr. Yadira Rodríguez Reyes and Dr. Alejandro Jiménez Genchi.
The National Institute of Respiratory Diseases Ismael Cosío , supported the event and during the three days of meeting, we addressed issues such as parasomnias, respiratory disorders in children, behavioral REM sleep disorder, economic effect of poor sleep, central apnea of the newborn, among other subjects. During the event, the participants were able to ask questions to specialists of each area.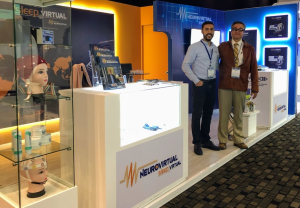 Neurovirtual-Sleepvirtual had the opportunity to participate for the first time in this meeting and presented to the public the   BWIII PSG and BWMini HST/PSG. The BWIII PSG is the perfect equipment for performing mobile or fixed polysomnography as it is extremely lightweight and compact. In addition, it allows the technician to check the impedance status without to away from the patient. The BWMini HST/PSG in the PSG function can perform Type I, II, III and Outpatient EEG exams. In the HST function, it performs Type III and IV exams.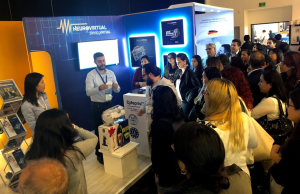 The participation of Neurovirtual-Sleepvirtual at the event was a great opportunity to be in contact with professionals and present the latest updates on Sleep Medicine solutions.