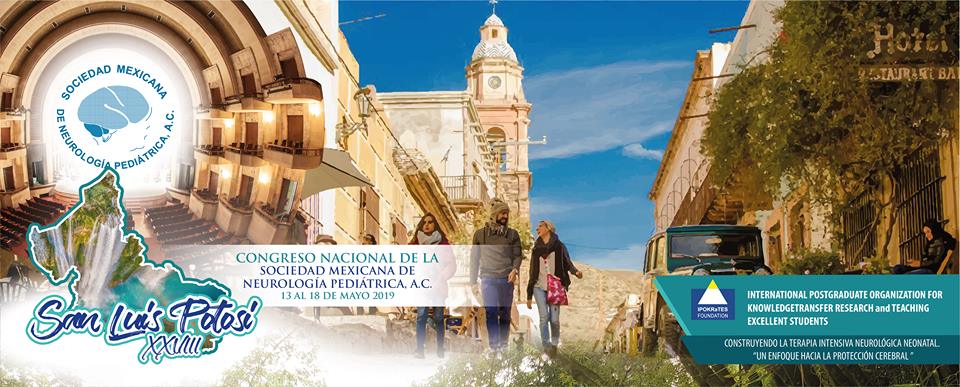 The XXVIII edition of the National Congress of the Mexican Society of Pediatric Neurology A. C. brought together about one thousand Mexican and foreign specialists, residents and students from pediatric neurology in the city of San Luis Potosí, Mexico, from May 13th to the 18th.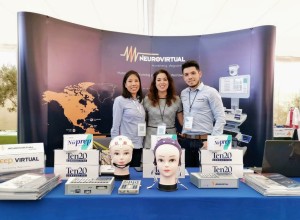 Erika Almazan Cruz (Marketing Executive), Dr. Avril Molina Garcia (Neurologist Pediatrician, President of the Mexican Society of Pediatric Neurology) and Ing. Joseph W Pardo Bernal (Technical Support Engineer).
On the agenda were activities with presentations conducted by high-level scientific and academic experts. Among the topics covered during the conferences were: chronic brain damage, pain in childhood neurological pathology, neuroprotection in newborns, refractory epilepsy, epileptogenic focus detection strategies, and epileptic encephalopathies. The closing of the activities consisted of a special clinical case workshop, conducted by Dr. Esther Toro from the Vall d'Hebron University Hospital in Barcelona, Spain.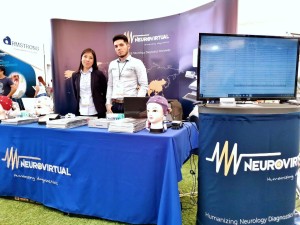 Reinforcing its commitment to the theme and the recognition of the brand among the public, Neurovirtual participated at the congress, represented by collaborators Erika Almazán and Joseph Pardo, who presented the company's portfolio of solutions in the area of neurology, highlighting specifically Neurovirtual's BWIII EEG, BWII EEG PLUS and their latest release, the BWMini EEG, a portable device that offers the most modern and compact instrument for electroencephalographic recording at home and bedside environments.