The Second Symposium on Semiology in Refractory Epilepsy included 120 participants, experts and residents, with the participation of 18 renowned teachers in the area of epilepsy.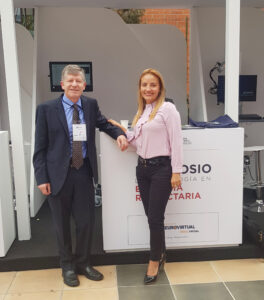 It was highlighted that one of the most frequently seen neurological disease is epilepsy, impacting public health in Latin America. With the ELT – "Frontal Lobe Epilepsy", which is one of the most prevalent and complex causes, covering the electronic syndromes. The most important aspects of the clinical diagnosis were reviewed, evaluating medical and surgical treatments, a subject treated by professionals such as Dr. Luis Carlos Mayor, specialist in Neurology.
Neurovirtual was part of the event, where it presented the line of electroencephalography equipment, highlighting the models BWIII EEG, BWIII EEG PLUS and the equipment BWIII EEG Plus ICU, demonstrating once again leadership in quality and technology.