About 270 professionals gathered from October 5 to 8 in the beautiful city of Punta Cana in the Dominican Republic to participate in the XXVI International Dominican Congress of Neurology and Neurosurgery. Facilitated by the participation of national and international experts, the main topics were neuropediatrics, neuropathic pain, brain tumors, neurosurgery and functional neurosurgery, among others.
Experts from Mexico, the United States, Argentina, Costa Rica, Brazil and the Dominican Republic gave lectures and panels on the usefulness of endoscopy in cerebral malformation, treatment of the herniated disc by the ambulatory procedure of the percutaneous dichotomy by laser, and cerebral infarction of indeterminate origin. The congress' scientific program also included lectures on multiple sclerosis, ophthalmoplegia and linguistic alterations; necrotizing encephalopathy, case presentation; and effects of convulsions on the cognition and mood of patients with epilepsy.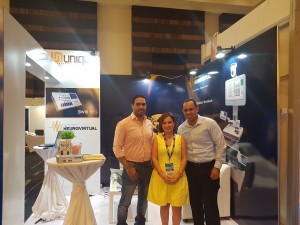 Neurovirtual, an active participant in the event, set up a stand to present its products, with skilled professionals to answer questions and informational material about the equipment. Many experts visited the Neurovirtual stand to ask questions and to learn about the latest devices. At the booth, the EEG catalogs and issues 18, 19, and 20 of the Neurovirtual news magazine were given to more than 50 visitors.
Neurovirtual highlighted the BWIII EEG Plus ICU Monitoring EEG, which allows the customization of protocols for the Neuro-ICU and video EEG with online medical evaluation from any workstation.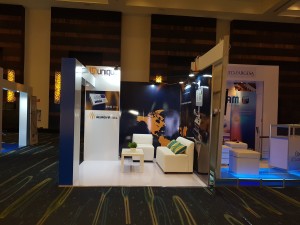 The Latin America Neurovirtual Commercial Manager, Deisy Rojas, participated in the event and highlighted: "It is important to be present with specialists at these events, where they have the opportunity to learn about our equipament and gives us the opportunity to learn what they find most useful".