Neurovirtual supported the ASET 2015 Annual Conference from July 30th – 31st at the Bonaventure Resort and Spa in Weston, FL.
The conference provided a conducive environment for learning about the latest trends in the field of neurodiagnostics, as well as hands-on training workshops, and offered the opportunity to further professional development and collaboration.
The Annual Conference & Exposition offered professionals the opportunity to:
View their profession from new and revealing perspectives
Examine and enhance their skills
Challenge their preconceptions
Discover new information, tools, solutions and support to help them grow both personally and professionally.
Diversify their knowledge of brands offering EEG technology
During the exhibition, the Neurovirtual team presented our newest BWMini Ambulatory EEG/PSG/HST devices, who's modular design and functionality proved very attractive and desirable to many technologists who passed by our booth.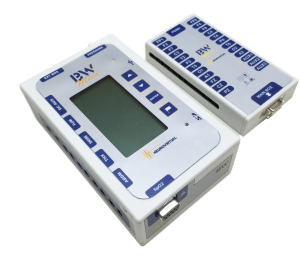 We also presented our flagship ICU/LTM brain monitor, which drew lots of attention due to its attractive and ergonomic design, proprietary BWAnalysis software suite, and attractive pricing.
For more information about ASET 2015, please click here.