One of the most modern and complete convention centers in Latin America was the venue of the XXVI Congress of the Brazilian Society of Clinical Neurophysiology, held in Goiânia between October 25 and 28. There were debates and workshops that discussed the most modern techniques in neurophysiology.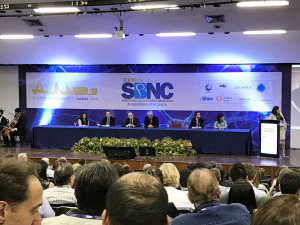 The schedule had few thematic axes, such as Epilepsy, Intra operative Monitoring, Movement Disorders, Autonomic Nervous System, Rehabilitation, among others. In addition to the plenary sessions and the specific lectures, the congress also offered six courses such as 'polysomnography update', 'intra operative monitoring' and 'continuous EEG monitoring'. A total of 450 people participated in the courses offered during the event.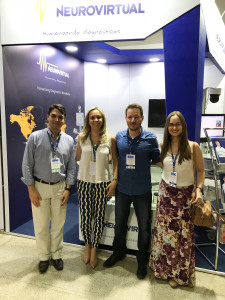 Participant and sponsor of the event, Neurovirtual presented its products at the congress. Highlight for the BWIII EEG Plus ICU monitoring, a complete equipment, which besides the diagnostic examination, makes the monitoring of the patient in the ICU. The device makes online medical evaluation from any workstation, digital analysis and brain mapping, and stores the EEG data on multiple devices.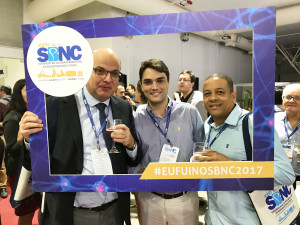 Sandro Senra, Neurovirtual's product manager, welcomed participants to the company's booth and showed the latest in diagnostic equipment.  "It's always a pleasure to receive the experts at our booth and be able to exchange information. Listening to them and understanding the needs of the users of our products is fundamental to continue to serve with the best technology available in the market, "he says.