More than 300 people, including physicians and specialists, gathered at the Grand Hotel in Mexico City from October 26 to 28 to attend the 12th National Biennial Sleep Medicine Congress.  The main theme of the event was "The Importance of Sleep Disorders in Public Health," led by Mexico's Health Secretary Dr. José Narro Robles.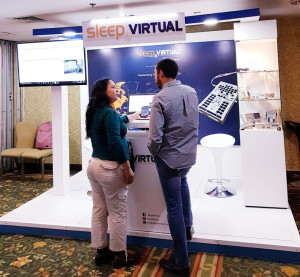 There have been several national and international lectures that have brought to the public what is new and innovative in sleep medicine.  In addition to the seminars, there were also workshops where the participants were able to discuss the issues presented with the great experts in the area. International highlight for the participation of the Medical University of South Carolina in the United States. The event was approved by the Mexican Society of Clinical Neurophysiology A.C. and had curricular value for the participants.
Sleepvirtual participated in the congress and showed the experts the latest in equipment for accurate diagnosis of sleep disorders. By participating in events like this one, it is possible to evaluate  all the needs  of the specialists and to know the   most recent studies of the subject, and in this way to provide an increasingly adequate solution to these needs.