From March 8th to 11th, we had the privilege of participating in the XV National Sleep Medicine Congress in Barranquilla, Colombia. Neurovirtual was present as one of the main sponsors, and we want to share our experience at this important event with you.
During the congress, we showcased our featured products, the BWIII PSG PLUS and the BWMINI PSG, which sparked great interest among the attendees. Our team of representatives, composed of Katerin Laverde, Andrea Parra, and Angie Medellin, provided detailed information and demonstrations of these innovative products to visitors at our booth.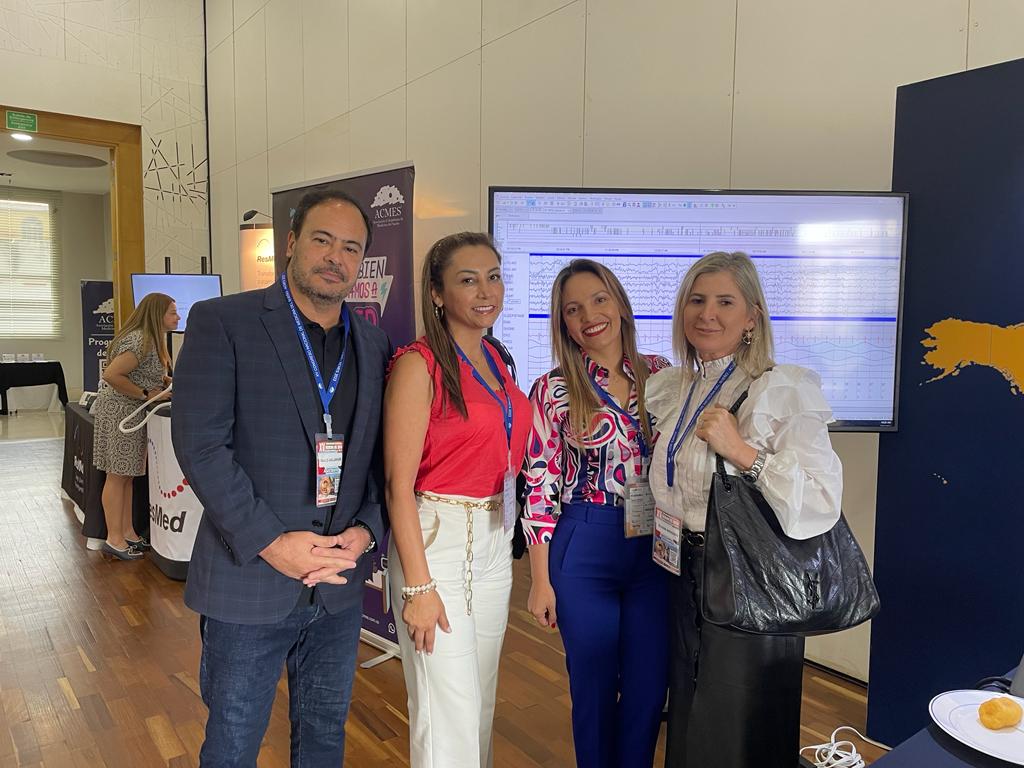 Furthermore, we had the honor of receiving visits from distinguished medical professionals such as Dr. Maria Angelica Bazurto, Dr. Rafael Lobelo, Dr. Franklin Escobar, and Dr. Carlos Bodero from Ecuador. It was an invaluable opportunity to establish connections and share knowledge with these influential doctors.
With an approximate participation of 300 professionals, the XV National Sleep Medicine Congress was a resounding success. We feel honored to have been recognized as one of the sponsoring brands with the greatest impact in the market. We thank all the participants for their support and trust in Neurovirtual.
We are excited about the new challenges and opportunities that await us in the future, and we will continue to provide innovative solutions in the field of sleep medicine. Stay tuned for our updates and feel free to contact us for more information about our products and services.
Until the next congress!