The Sleep Disorders Clinic at the National Autonomous University of Mexico (UNAM) celebrated its XXV Anniversary on March 17th, and to commemorate this event, a congress was held in which doctors and experts in the field of sleep participated. At the event, various Neurovirtual products were presented, including the BWMini HST and the HST Compass, with the BWMini HST standing out for its practicality and comfort, which caught the attention of the participants.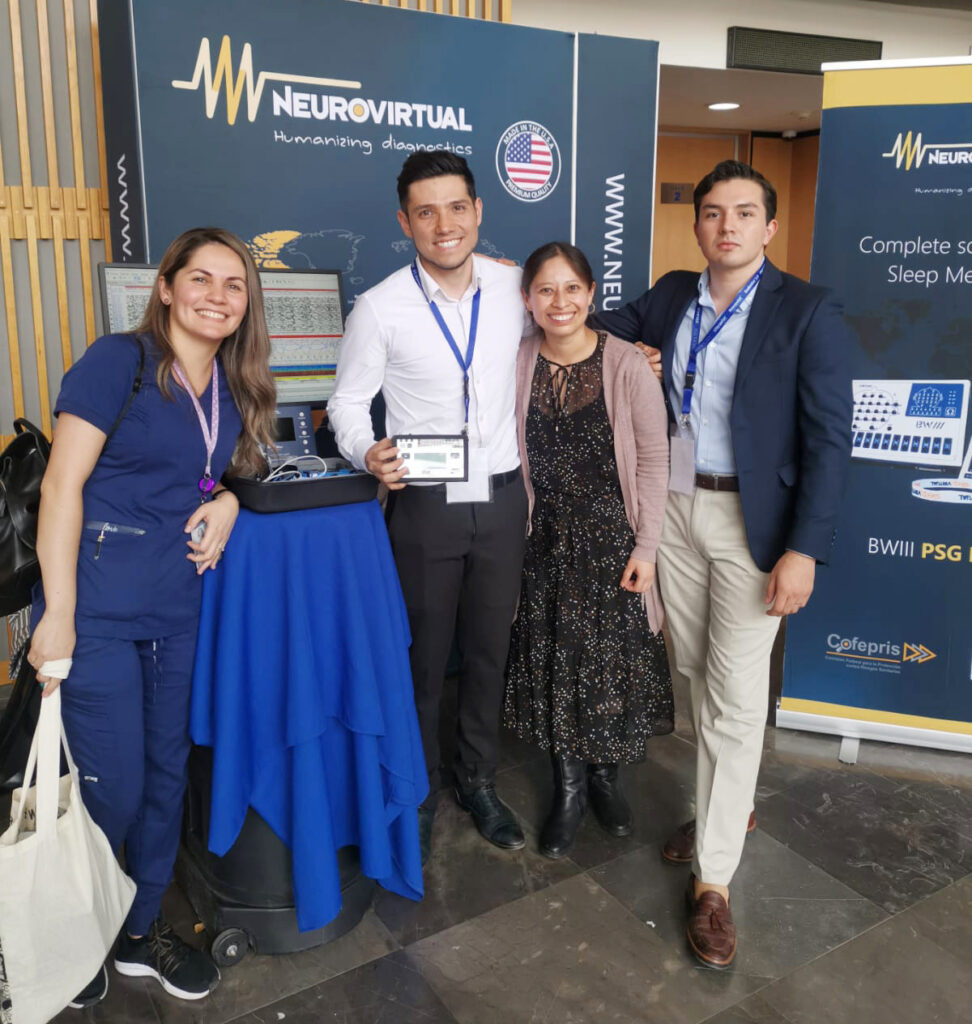 The Neurovirtual team, represented by Joseph Pardo and Diego Barrientos, had the opportunity to present their products to the doctors at the event, including Dr. Rafael Santana Miranda, head of the Sleep Disorders Clinic at UNAM, Dr. Gabriel Cruz Zorrilla, president of the Mexican Academy of Sleep Medicine A.C., and Dr. María Lourdes Galicia Polo, technician in Polysomnography. To demonstrate the effectiveness of the BWMini HST, a technical demonstration was carried out, allowing for guests to see the many advantages and functions of the device.
Discover the full line of Neurovirtual sleep equipment by clicking here.