Neurovirtual participated in the exhibit hall at the American Academy of Neurology's Annual Meeting in Los Angeles, CA. This year's edition marked the 70th anniversary of the event, and to commemorate this, a special celebration happened at Universal Studios in Hollywood. A special "Art and Wine" event was held in the exhibit hall, for providing relaxation and fun to attendees in between sessions.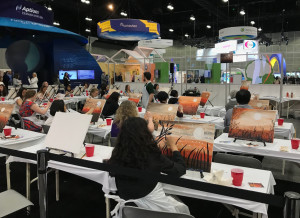 Neurovirtual presented our latest Epilepsy monitoring unit, based on our BWIII EEG Plus 50 channel amplifier, and the ergonomic cart that pairs with it. Additionally, Neurovirtual presented the BWMini II, which is the latest iteration of the company's ambulatory EEG device. The BWMini II incorporated a rechargeable battery, eliminated the external headbox, and increased the number of EEG channels for a truly portable Epilepsy monitoring device that is lightweight and easy to use. The latest version of BWAnalysis software was also on display during the event.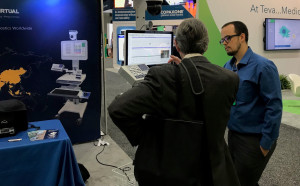 Neurovirtual prides itself in supporting educational programs and are excited to help sponsor important events like the American Academy of Neurology Annual Meeting.