"Opening paths and knocking walls down". That was the theme that has guided one of the most important events of Neurology in Mexico, which took place between October 31 and November 5th at the World Trade Veracruz Center, in Boca del Rio, Veracruz. The XLI AMN brought together about 500 doctors, specialists and residents in the Neurology area, as well as teachers from different parts of the world, such as United States, Canada, Colombia, Germany, Ecuador, Argentina and Mexico.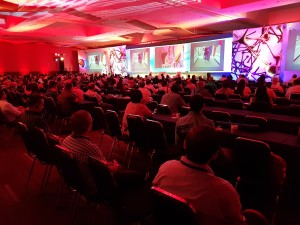 The conference contributed for bringing the main neurological updates to these professionals, besides to emphasize issues related to Epilepsy and Sleep, Sleep disorders and Parkinson's disease, Sleep Disturbances and Neurological Disorders, Neuro-Oncology, Cerebrovascular Disease, Neonatal epileptic seizures, among other topics of interest.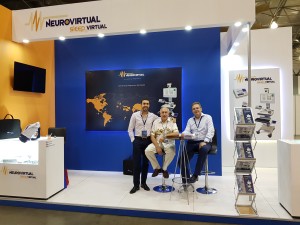 The closure was held at a gala dinner, where one of the Neurovirtual equipment was drawn among participants. It was a privilege for us to participate in this event of extreme importance for neurology, which also allowed the exchange of experience and knowledge among specialists in the field. We thank the Mexican Academy of Neurology for the excellent opportunity!