The American Clinical Neurophysiology Society (ACNS) and the Canadian Society of Clinical Neurophysiologists (CSCN) held the 31st International Congress of Clinical Neurophysiology (ICCN) of the International Federation of Clinical Neurophysiology (IFCN). The event happened between May 1-6, 2018 in Washington, DC, USA, which Neurovirtual was a proud Sponsor / Exhibitor.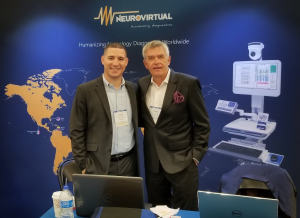 The 31st ICCN program included several of ACNS's signature courses, as well as courses and workshops planned by IFCN Member Societies, and other prominent societies in clinical neurophysiology from the US and around the world. Pre-Congress courses and workshops were designed to provide a solid review of the fundamentals and the latest scientific advances in both central and peripheral clinical neurophysiology, which included three days of general and concurrent Congress sessions including honorary lectures, symposia, platform presentations, controversy sessions, and industry-supported satellite symposia.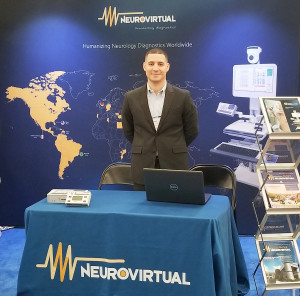 Neurovirtual presented at their booth the BWIII EEG Plus 50 channel amplifier for Epilepsy monitoring and BWIII EEG 36 Channel amplifier for Routine EEG. Their booth demo station, included the BWIII EEG Plus amplifier installed on medical grade mobile cart, with all in one PC and HD PTZ Camera. Neurovirtual also presented the BWMini II ambulatory EEG device, with mobile synchronized video. The latest version of BW analysis EEG acquisition / review software with integrated Persyst V13 for spike and seizure detection + trending, was also on display during the event.