The XIII Colombian Congress of Child Neurology, conducted by Asconi (Colombian Association of Child Neurology) in the city of Manizales, Colombia, from March 22nd to 24th, gathered around 160 participants, including specialists and residents in the area of neurology and neuropediatrics.
Twenty-one national guest speakers addressed issues related to different clinical cases, including neuromuscular diseases in children. In addition, Dr. Lina Tavera shared a presentation about the relationship between sleep and neurology, where he reviewed chronic insomnia and ambulatory polysomnography.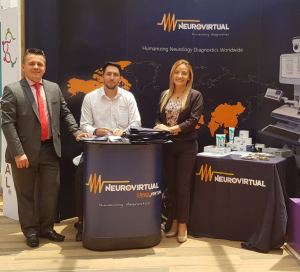 Neurovirtual participated actively in the development of the congress and presented its line of medical equipment for EEG exams. Participants also had the opportunity to interact with our sales team to learn more about the history of Neurovirtual and its differential.