Professionals from around the world gathered in Argentina on September 28 and 29 to participate in the VI International Workshop on Sleep Disorders, carried out by the Argentine Association of Respiratory Medicine (AAMR) for sleep, oxygen and chronic home treatments.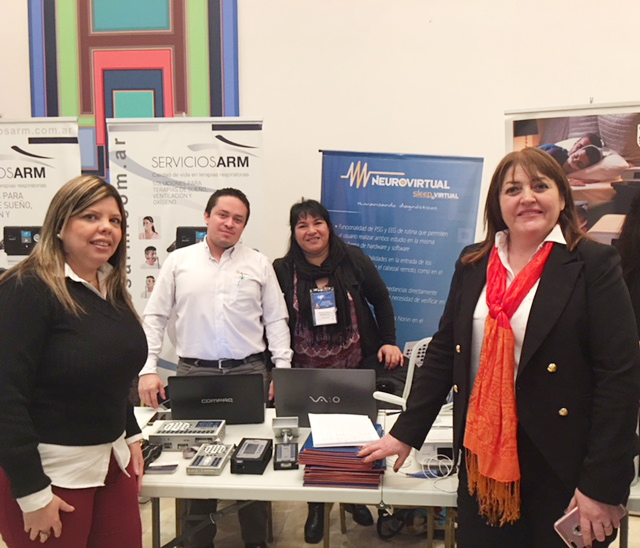 The course, aimed at pneumology physicians, intensive care, respiratory kinesiologists and nurses, counted on special guests such as Dr. Sagrario Alises and Dr. Salvador Dias Lobato,from Hospital Ramon Y Cajal, of Madrid (Spain), Dr. Jesus Gonzalez-Bermejo, of the Pneumology and Resuscitation Department of the Pité Salpetriere Hospital in Paris (France) and Dr. Claudio Rabec, from the University and Hospital Center of Dijon, France.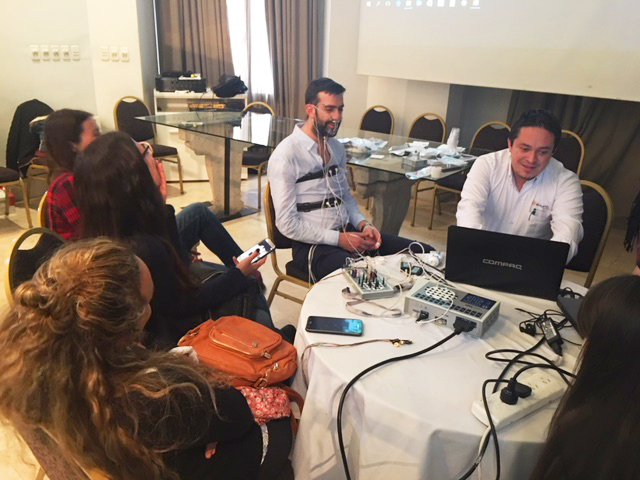 Sleepvirtual, an active participant in the event, set up a stand to present its products, with skilled professionals to answer questions and information material about the equipment. Many experts visited the Neurovirtual stand to ask questions and to know the latest devices.
Highlight for the BWIII PSG Plus, a complete equipment, which allows the user to run clinical EEG and PSG from the same hardware. Checking of the Integrated impedance directly in the amplifier, allowing the technicians to check the impedance state without having to leave the patient's side.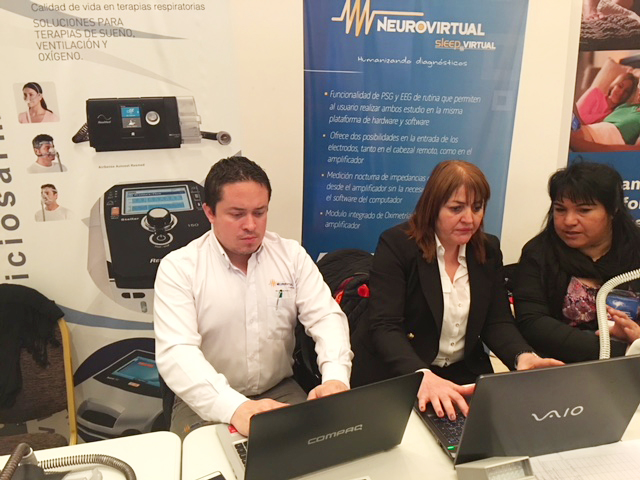 "Our goal is to improve the quality of life of our patients, that is why we are present at congresses and seminars on sleep medicine and related issues in several countries around the world," says Dubi Quevedo, participant of the event.