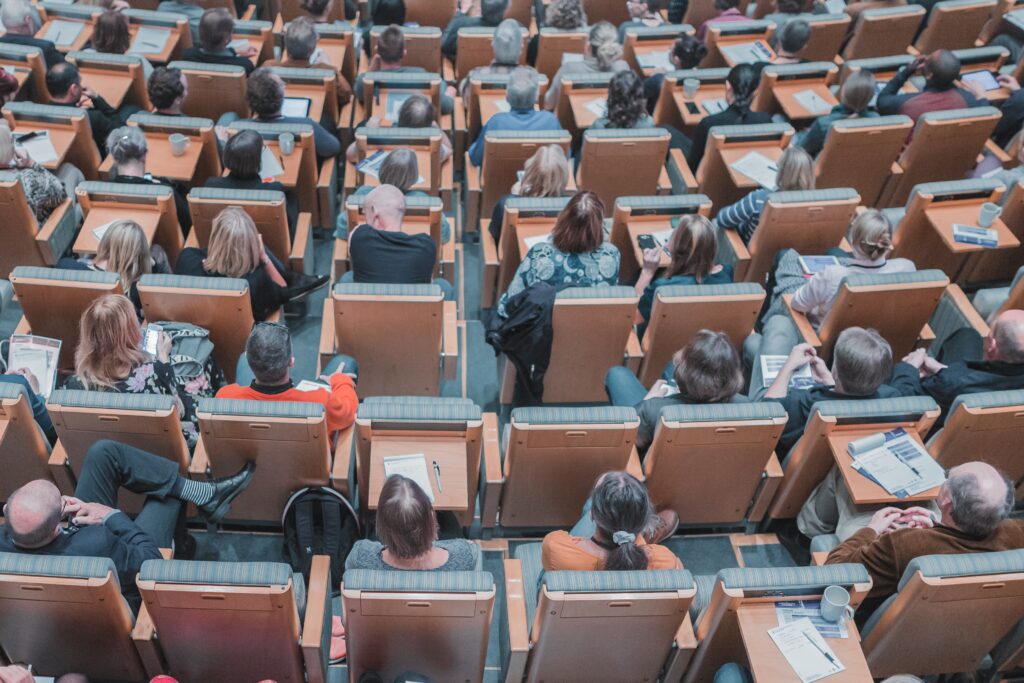 Aprobación académica em Hospitales Universitarios
La reputación de Neurovirtual está certificada en las universidades más reconocidas del mundo. Se trata de un excelente indicador, ya que estos centros internacionales, líderes en investigaciones perspicaces y relevantes, requieren siempre el mejor equipamiento médico para producir datos fiables para sus estudios. Buscan tecnologías del sueño y neurología de vanguardia que apoyen la competencia de sus propios análisis.
Neurovirtual es el proveedor de los siguientes hospitales universitarios y centros de investigación del sueño y neurología dispersados por todo el mundo:
Los centros médicos universitarios más importantes del mundo confían en los equipos de PSG y EEG de Neurovirtual para realizar sus investigaciones. Con nuestros equipos, estos centros de investigación sobre sueño y neurología realizaron numerosos e importantes estudios que han mejorado la comprensión mundial sobre el tema.
Equipamientos Neurovirtual de PSG y EEG utilizados en Investigaciones Científicas
La Neurovirtual ofrece equipamientos de calidad para diagnósticos e investigaciones científicas sobre el sueño y trastornos neurológicos. A continuación, apuntamos algunos de los importantes estudios desarrollados con la ayuda de nuestras soluciones:
SLEEP MEDICINE
NEUROLOGY
BWIII EEG Plus – Reversible focal intracranial hypertension swine model with continuous multimodal neuromonitoring – Nicolas Marcelo Ciarrocchi, Fernando Pose, Pablo Saez, Maria del Carman Garcia, Fernando Padilla, Pedro Plou, Santiago Hem, John George Karippacheril, Alejandro Figar Gutierrez, Francisco O. Redelico. – Journal of Neuroscience Methods – DOI: https://doi.org/10.1016/j.jneumeth.2022.109561 – Published: 1 May 2022.
BWIII EEG – EEG Characteristics During Mindfulness Meditation Among Buddhist Monks in a Sri Lankan Forest Monastery – Chamil Marasinghe, Varuni Tennakoon & Sanath T. C. Mahawithanage – Mindfulness – DOI: https://doi.org/10.1007/s12671-021-01762-x – Published: 25 September 2021.
BWIII EEG – Reduction of photoparoxysmal response from patients with drug-resistant photosensitive epilepsy by using Z1 filtersReducción de la respuesta fotoparoxística en pacientes con epilepsia fotosensible farmacorresistente mediante el uso de filtros Z1 – O.A.Martinez, L.Lagos, G.Ernst, R.Ebner – Neurología is the official journal of the Sociedad Española de Neurología – DOI: https://doi.org/10.1016/j.nrl.2020.11.011 – Published: Available online 2 February 2021, Version of Record 11 January 2022.
BWII EEG – Automatic Detection of Epileptic Waves in Electroencephalograms Using Bag of Visual Words and Machine Learning – Marlen Sofía Muñoz, Camilo Ernesto Sarmiento Torres, Diego M. López, Ricardo Salazar-Cabrera & Rubiel Vargas-Cañas – International Conference on Brain Informatics – DOI: 10.1007/978-3-030-59277-6_15 – Published: 15 September 2020.
BWII EEG – Intelligent Telehealth System To Support Epilepsy Diagnosis – Edward Molina, Camilo Ernesto Sarmiento Torres, Ricardo Salazar-Cabrera, Diego M López, and Rubiel Vargas-Cañas – DovePress -DOI: https://doi.org/10.2147/JMDH.S247878 – Published: 15 May 2020.
BWII EEG – Epileptic spikes detector in pediatric EEG based on matched filters and neural networks – Maritza Mera-Gaona,Diego M. López,Rubiel Vargas-Canas, and María Miño – Brain Informatics – DOI: https://doi.org/10.1186/s40708-020-00106-0 – Published: 24 May 2020.
BWII EEG – Differences in electroencephalographic spectra during pre-sleep wakefulness, N1, and R sleep between comorbid insomnia and obstructive sleep apnea – Angela M. Páramo-Brando, Pilar Durán, Irma Y. del Río-Portilla, Adrián Poblano & Reyes Haro – Sleep and Breathing – DOI: https://doi.org/10.1007/s11325-019-01951-y – Published: 03 December 2019.
Estos son sólo algunos de las muchas investigaciones realizadas en todo el mundo que confiaron en los equipamientos Neurovirtual para obtener datos de diagnóstico fiables. Para saber más, consulte nuestra página Publications.
Las últimas y más fiables innovaciones para equipamientos de Neurología y Sueño
En Neurovirtual nos dedicamos diariamente a ofrecer los mejores equipamientos de diagnóstico que beneficien tanto a los profesionales médicos, como a sus pacientes. Estamos apasionadamente involucrados con la comunidad neurológica y de diagnóstico del sueño. Nuestro equipo de profesionales atentos asiste regularmente a eventos, simposios y reuniones relacionadas con los trastornos del sueño, neurología y epilepsia para aprender e identificar lo que los médicos y los pacientes más necesitan en un producto.
Proporcionamos una asistencia técnica 24 horas al día, 7 días a la semana. Marcando, de esta manera, nuestro estándar de profesionalidad y, sobre todo, de dedicación. Si está interesado en saber más sobre nuestros mundialmente reconocidos equipos de diagnóstico, póngase en contacto con nosotros.