Sleep is health: a vision of the future. Under this premise, the VI Chilean Congress of Sleep Medicine, held by SOCHIMES, the Chilean Society of Sleep Medicine, took place in Chile from September 28 to 30. It was a scientific meeting characterized by a transversal approach that included different disciplines and visions of sleep medicine.
Aiming to contribute to training, updating and continuous education of all professionals working in the area, the main topics addressed were pediatrics polysomnography, circadian rhythms, novelties in the diagnosis of insomnia and updates on the behavior of REM sleep.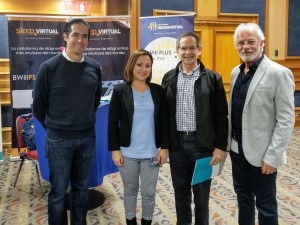 Neurovirtual and their Chilean distributor participated in the event by displaying currently available products and offering a product specialist to answer questions and present informational materials to attendees. Ed Faria, managing director of Sleepvirtual, and Deisy Rojas, LATAM commercial manager for Sleepvirtual were in attendance at the event.
During the congress, Neurovirtual in presented its line equipment to professionals. Featured at the event was the BWMini PSG, capable of type 2 at-home PSG and type 1 in-lab PSG, and upgradeable to ambulatory EEG. Another item presented was the BWIII PSG Plus, which allows the user to perform both EEG and polysomnography from the same hardware and software platform, in a device that can be easily transported from one location to another.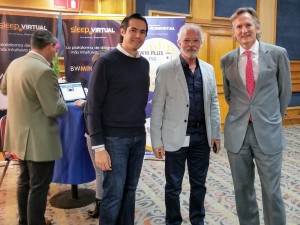 Ed Faria, director of Sleepvirtual, commented, "We actively participate in all congresses and events on sleep medicine. For us from Sleepvirtual, the exchange of information is extremely rich. And we always welcome
the experts in the field to know our state-of-the-art equipment at our booth. We will continue investing in participation in events around the world."