The largest medical trade fair in the world was held again at the Messe Dusseldorf trade center in Dusseldorf, Germany. The show featured some of the latest technologies from around the world, with participants from nearly every nation and every mass-market and niche-market in the fields of medicine.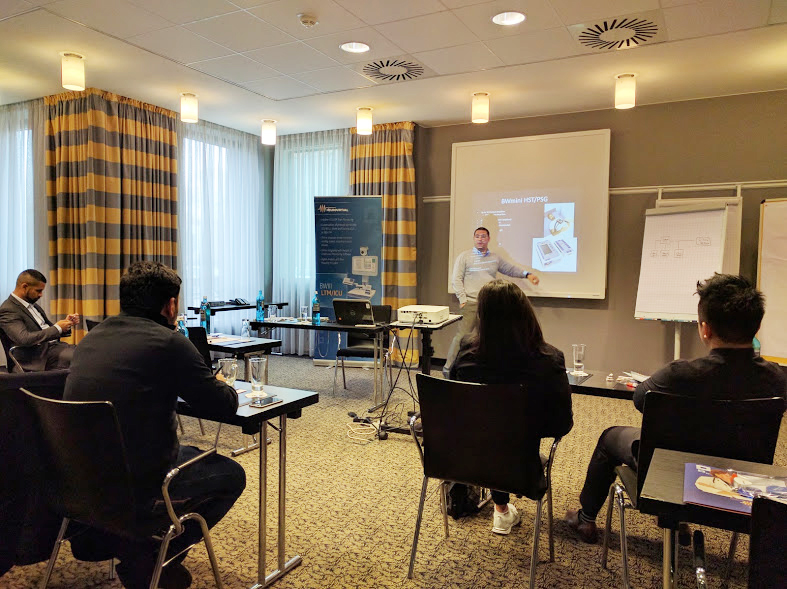 Neurovirtual featured our latest BWIII EEG and PSG devices, along with our portable, or ambulatory EEG and PSG devices. We had the opportunity to interact with distributors from around the globe, who were eager to learn about the value proposition and quality provided by Neurovirtual products and services.
This year, Neurovirtual was proud to host our first annual training event for our current and future distributors, held at the Relexa Dusseldorf Airport Hotel on Sunday November 13th, 2016. This event presented a unique opportunity for Neurovirtual management and our hard-working distributors to explore the current market conditions in theirrespective countries, as well as allowed us to listen to the challenges they are experiencing and brainstorm solutions to help them be more successful in promoting our brand and their business. This platform allowed for an in-depth training experience and discussions, including input for our future products that will directly effect their success in the field.
At Neurovirtual, we strive to be in tune with our customers, whether they be end-users or distributors, so that we can offer truly effective products, and tailored software and service to meet the ever-changing demands of the healthcare industry.
We are excited to offer the second annual course on the Sunday November 12th, 2017. Please inquire for updates by visiting our site frequently, or sending a message to info@neurovirtual.com for updates as they become available ahead of next year's Medica.
 Annual distributor training event
Medica 2016