The 54th  Argentine Congress of Neurology 2017 happened at the Sheraton Hotel, in the Mar Del Prata city, between November 28 and December 1st. About 1500 Neurologists, Neurosurgeons, Neurophysiologists and Technicians attend the event, where Neurovirtual had the opportunity to present the main advantages and updates of its equipment.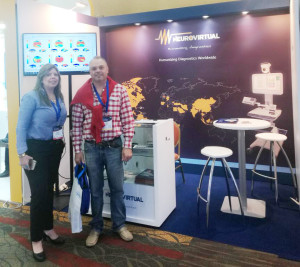 The congress addressed issues such as Refractory and Super-refractory Status Epilepticus, Parkinson's Disease & Parkinsonism, Daily Situations in LCA Management, Systemic Diseases and Epilepsy, Diagnostic Approach of the Patient with Sleep Disorders, among others.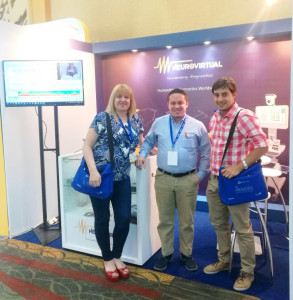 Neurovirtual had the presence of professionals of all parts of the world and Argentines, as Dubraska Quevedo, sales representative, and Jorge Santisteban, products specialist. The representatives presented the BWIII PLUS EEG UTI, BWIII EEG, and BWmini AEEG equipment of the Neurology product line to visitors of the Neurovirtual booth.