The ketogenic diet (KD) is a non-pharmacological treatment which aims to control or reduce seizures in patients with refractory epilepsy. Intractable seizures affect 30% of epilepsy patients. Refractoriness occurs after the use of at least two antiepileptic drugs suitable for the seizure type presented by the patient in effective doses, mono or polytherapy.
The classic KD is often indicated in children and adolescents, giving preference to the Diet Atkins Modified or Low Glycemic Index diet in adulthood or the KD TCM base (Triglycerides Medium Chain). The KD is the treatment of choice in cases of deficiency transporter GLUT-1 glucose and some epileptic encephalopathies.
The seizure-freedom is achieved in about 15% of individuals on the ketogenic diet. Furthermore, about 50% have approximately 50% reduction of seizures after six months of treatment. After a few months of treatment, if the patient has a right response, the physician can start to reduce antiepileptic medications. In addition to the control of seizures, cognitive improvement in patients in the diet is noted.
The KD relies on lipid metabolism and the generation of ketone bodies. Therefore, the distribution of macronutrients consists of a hyperlipidemic, hypoglycemic and a regular protein intake diet, suitably calculated by a nutritionist specialized in KD.
Today, we have KD centers in some regions of Brazil. In most of these, the onset of KD occurs in outpatients clinic. Also, there is the possibility that KD to be initiated during hospitalization.
Initially, the patient undergoes a medical consultation, in which is accessed clinical data with detailed description and classification of seizures. When indicated, is performed a pre-KD screening protocol. The doctor also guides the patient to keep a diary, in which must be recorded all kinds of seizures, in addition to the monthly frequency of each type.
After medical clearance, the patient is referred for consultation with a nutritionist, responsible for nutritional assessment, dietary recall, and anthropometric data, as well as guidance on pre-KD adaptations. In this meeting the nutritionist understands the dietary preferences of each patient, trying to adapt them to the KD restrictions. With the science of food preferred by the individual, the nutritionist calculates the first menu to meet the daily energy needs of the patient.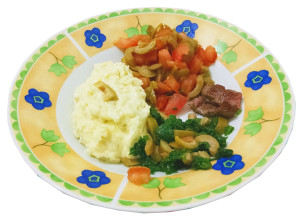 The classical KD starts with 2:1 ratio (two parts of fat to one part carbohydrate + protein) and evolves to 4: 1 ratio as adaptation and tolerance of the patient evolutes. This proportion comprises approximately 90% lipids, 8% protein, and 2% carbohydrate. Primary objectives are to provide the appropriate development and growth of the child, as well as reach the daily required amount of protein, combining the fraction of fat that diet needs and the supplementation with carbohydrates.
KD, as its name suggests, aims that the patient remains in a state of ketosis. In the presence of maintained ketosis (approximately 150 mg/dL), there is an adaptation stage of brain metabolism estimated at three weeks. After this period, the neurons start to use free fat acids instead of glucose as the primary energy source.
Adherence and KD metabolic effectiveness are evaluated qualitatively and non-invasively by measuring ketone bodies in urine with individual strips that are essential for the proper management of diet. The therapeutic effect is given through various mechanisms, including raising the seizure threshold.
After the patient achieved the ketosis, the KD is maintained for 3 to 4 months for initial assessment of the reduction in the number of seizures. If the diet proves useful, it is maintained for about 2 to 3 years. In specific cases, such as GLUT-1 deficiency, DC is maintained indefinitely.
Short and long term complications are, in most cases, rapidly reversed with specific treatment for each instance. Short-term complications include drowsiness, hypoglycemia, vomiting, diarrhea, constipation, lethargy and refusal to eat. The long-term complications include kidney stones, recurrent infections, metabolic disorders including hyperuricemia, hypocalcemia, acidosis, hyperlipidemia, irritability and feed refusal. There are reports that selenium deficiency can cause heart disease, with importance in the supplementation of vitamins and minerals during treatment with DC.
Metabolic control tests are conducted every three months, including lipid profile, uric acid, complete blood count, measurement of calcium, sodium, chloride, selenium, potassium, glucose, venous blood gas analysis and protein electrophoresis. According to the protocol of each service also is carried out controls with electroencephalography and neuropsychological assessment.
At Children's Epilepsy Clinic at the Federal University of São Paulo – Unifesp, one of the ketogenic diet centers in the Southeast of Brazil, we perform the introduction and maintenance of nutrition therapy, and related research. We have video-EEG machine reserved for this purpose, and multidisciplinary team to accommodate and help patients adaptation.
It is essential that this therapeutic option is offered to patients with refractory epilepsy.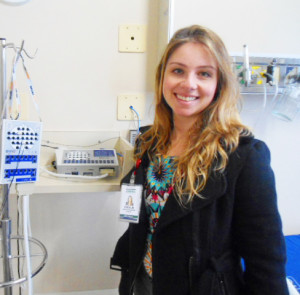 Paula Girotto, MD – Child Neurologist and Marcela Gregório – NutritionistClinical fellows in Epilepsy – Departmentof Neurology and Neurosurgery – Federal University of São Paulo – Unifesp – Advisor Laura Guilhoto, MD Ph.D.