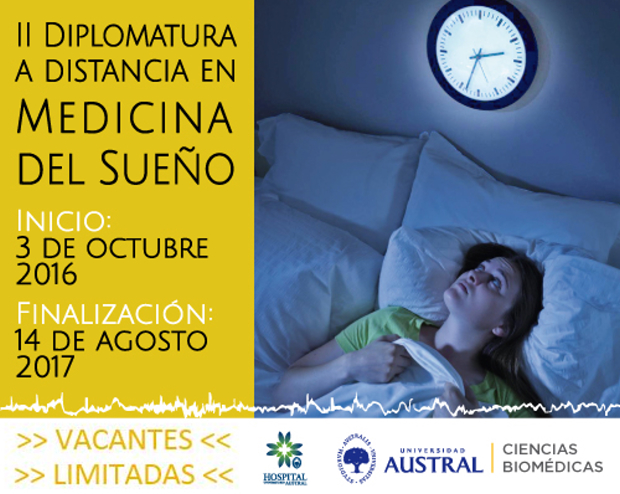 2nd Online Diploma Course in Sleep Medicine
Directors:
Dr. Daniel Pérez Chada, Universidad Austral, Buenos Aires.
Dr. Daniel P. Cardinali, Pontificia Universidad Católica Argentina, Buenos Aires.
Dr. Arturo Garay, CEMIC, Buenos Aires.
Coordinator:
Dr. Stella Valiensi, Hospital Italiano, Buenos Aires.
Target audience:
University graduates from programs related to Biomedical Sciences (physicians, psychologists, nurses, biologists, etc.). Eligibility requirements include the submission of candidate´s curriculum vitae. Other eligible candidates with a bachelor´s degree for whom a thorough knowledge in Physiology and Sleep Medicine is more and more important will not be excluded.
Information and enrollment: Graduate Department, Universidad Austral
Ph.: (54) 230-448.2574 / 2572 – Fax: (54) 230-448.2233 – Cell.: (54) 11 15-5414-6497 – posgradofcb@austral.edu.ar