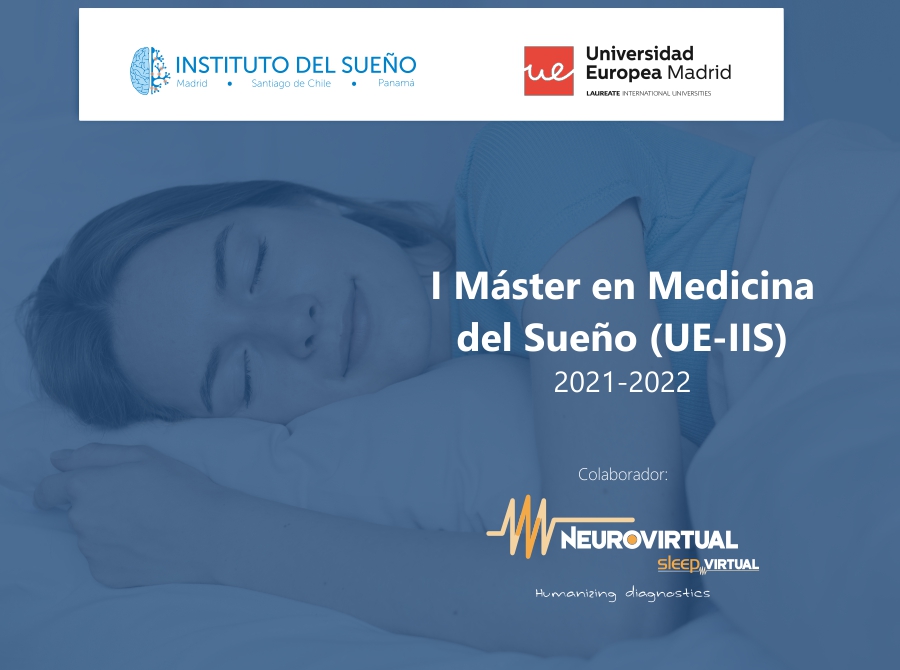 The Sleep Institute (Instituto del Sueño), in collaboration with the European University of Madrid, has developed a 100% online Master's in Sleep Medicine, which will also serves to prepare students for the European ESRS (European Sleep Research Society) validation exam. The course is aimed at
students who want to continue their studies and do not want to put a hold on their professional career, allowing them to continue practicing while specializing with us. In addition, once completed, it will then be possible to do an internship in any of the Sleep Institute centers, whether in Spain, Chile or Panama, always under the direction and supervision of Dr. García-
Borreguero, member of the committee of the ESRS Examination Committee in Sleep Medicine.
It is a very complete online sleep master program, which will last 11 months (60 ECTS credits) and will bring together great specialists from each area. This includes the guarantee from the European University of Madrid, a quality seal that will give a versatile and dynamic format, so that the student's experience is always the best possible, all through its already well-known virtual campus.
Qualification / Accreditation: Degree issued by the European University (Madrid) "Master in Sleep Medicine".
Current status: Registrations already open.
Duration: 11 months, including internships and master's thesis.
School year: From March 1, 2021 to January 31, 2022,
approximately.
Language: Mainly Spanish, with some webinars and
masterclasses in English.
Modality: Entirely online.
Program director: Dr. Diego García-Borreguero, Instituto del
Sueño.
Coordination of the program: Dra. Celia García Malo, Sleep
Institute, Dr. Irene Cano Pumarega, Sleep Institute.
Academic director: Beatriz Gal Iglesias.
Requirements: Any graduation, preferably in health sciences.