The event was attended by Pulmonologist, Neurologists, PSG technologists, and other sleep professionals seeking to share information about best practices and new developments in the diagnosis and treatment of sleep disorders and improving patient care.
The conference included hands-on clinical work-shops, discussions about improving patient care, and education for adapting to new reimbursement procedures and limits.
Neurovirtual presented our line of Sleepvirtual PSG and EEG-capable products during the exhibition, including our modular BWMini Ambulatory EEG and Portable PSG device, which is capable of performing type 1, 2, and 3 PSG studies, for a truly all-in-one solution for any sleep lab, hospital, or private practice.  The BWMini is an excellent product for a facility looking for versatile and streamlined equipment, with the patient's comfort as a top priority. The device is compact, durable, and weighs only 515 grams.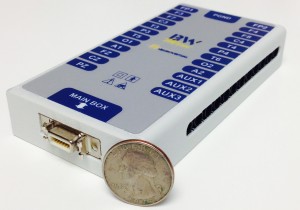 For more information on BWMini AEEG click here
Attendees at the show were impressed with the product and software features and design, which are developed with user suggestions in mind. Our goal is to make the devices and software as comfortable to use and work with for the people we are trying to help.